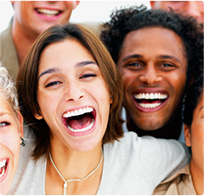 Mission Statement
Combining leading-edge business strategy and IT knowledge, to develop efficient and effective solutions that keep businesses one-step ahead.
Our Philosophy
- We put our Customers first and strive to secure their loyalty through top quality service.
- We value our Employees and seek to help them achieve their full potential.
- We embrace Professionalism and seek Excellence in everything we do.
- We do our best to help our Communities be better places in which to live, work and grow.
Testimonials

I would recommend samsoft to people who are looking for a company which provides complete end to end solution for all your web & networking requirements.
- Parth Shah, Founder of EncryptSolar

samsoft helped us develop a product from a concept in our mind & bring it to the market as quickly as possible.
- Josh Rock, Director of Rock Enterprises